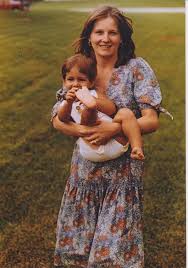 Alicia Mugica Scholarship Award
Alicia Mugica fue profesora de español en HPHS durante 22 años. En octubre de 2002, perdió su batalla contra el cáncer de mama. En memoria de Alicia, el Departamento de Lenguas de HPHS estableció un premio anual en su nombre. El Premio al Mérito Alicia Mugica reconoce a dos seniors de HPHS que mejor ejemplifiquen las cualidades y valores que caracterizaban a Alicia como persona y como educadora. Fernando Mugica, el esposo de Alicia, Andrew Mugica, su hijo y unos amigos otorgan dos becas de $500 para que dos estudiantes elegidos, los usen para sus gastos de educación superior.

El Departamento de Lenguas estableció el siguiente criterio para determinar quién merece ser el estudiante ganador. Los candidatos deben ser.

hispanohablantes nativos
íntegros, responsables y trabajadores
seniors
demostrar amor por la lengua española y la cultura hispana
ejemplificar liderazgo
deben estar involucrados en servicios a la comunidad
actual o previamente matriculados en clases de español en HPHS

Un comité de profesores de español verificará la elegibilidad de cada candidato y nombrará al ganador.

We are pleased to announce the Alicia Mugica Scholarships have been awarded to Thalia Leon Rodriguez and David Erazo!